Procedures and Certifications
INDEX, through its Business Management department, offers the service of document submission to various government agencies, as well as central-level accompaniment and collection of official documents. We provide the necessary advice for their correct submission. Additionally, in compliance with the new provisions, we provide online support for the submission of procedures through VUCEM (Single Window for Foreign Trade).

Registration and renewal of customs brokerage.
Calculation related to Article 99 of the Customs Law.
Notice of destruction of goods.
Registration and/or reintegration to the registry of importers and specific sectors.
Registration, renewal, and notices of modification related to the security matrix for submitting foreign trade information.
Request for certified copies of customs declarations.
Request for user and password to access the comprehensive operation system (SOIA).
Operating notice, health officer notice, and notice of modifications or termination.
Account administrator registration.
Health officer consultation.
Notice of importation of chemical precursors or essential chemical products.
Authorizations, certificates, visits, and good practices.
Import Health Permit for Medical Devices (different modalities).
Import Permit for Pesticides, Plant Nutrients, Toxic or Hazardous Substances or Materials, Toxic Substances (different modalities).
Presentation of documents in various modalities.

Procedures related to the topic of hazardous materials and activities.
Procedures related to the topic of forestry and soils.
Notice once the importation, exportation, or re-exportation subject to CITES permit or certificate is carried out.
Notice of importation of essential chemicals.
Report of commercial activities (monthly balance).
SEDENA 02 063
General permit for manufacturing, purchase, storage, sale, or consumption of explosive materials or related chemical substances.
Ordinary and/or extraordinary permit for importation and exportation of explosive materials and/or chemical substances.

Update on expansions of sensitive tariff codes.

Import and Export of radiation sources, in their modalities.

Legalization and certification of documents.
Visas (except for USA).
Central-level accompaniment.
Collection of packages at cargo airport.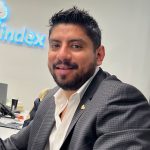 dictaminacion1@index.org.mx
auxiliargestoria@index.org.mx
Torre Reforma Latino
Av. Paseo de la Reforma 296, Piso 14
Col. Juárez, Alc. Cuauhtémoc, 06600, CDMX
contacto@index.org.mx   Phone.: +52 (55) 7316 0198